interviews
Is Gaetano Pesce the Most Interesting Designer in the World?
"If I talk too much, I risk to repeat." Italian architect Gaetano Pesce's works of art fill the halls and walls of museums all over the world, but how has he remained so elusive, separating designer from the design? In 1968, he designed Foot "UP7" and began to carve out an artistic style uniquely his own. Now, at 82-years-old, Pesce speaks to his career, craft, and begs the question, is he the most interesting designer in the world?
Read More +
A photographer and filmmaker from South London, Moses was offered his first directing role by Nike at the age of just 18. Inspired at a young age by black and white ancestral photography, identity and community has continuously shaped Moses' aesthetic - drawing on his South London roots and Nigerian Heritage.
Creators
Explore some of the creators behind the videos we love from directors, stylists, animators, sound designers, and beyond.
View Credit Catalog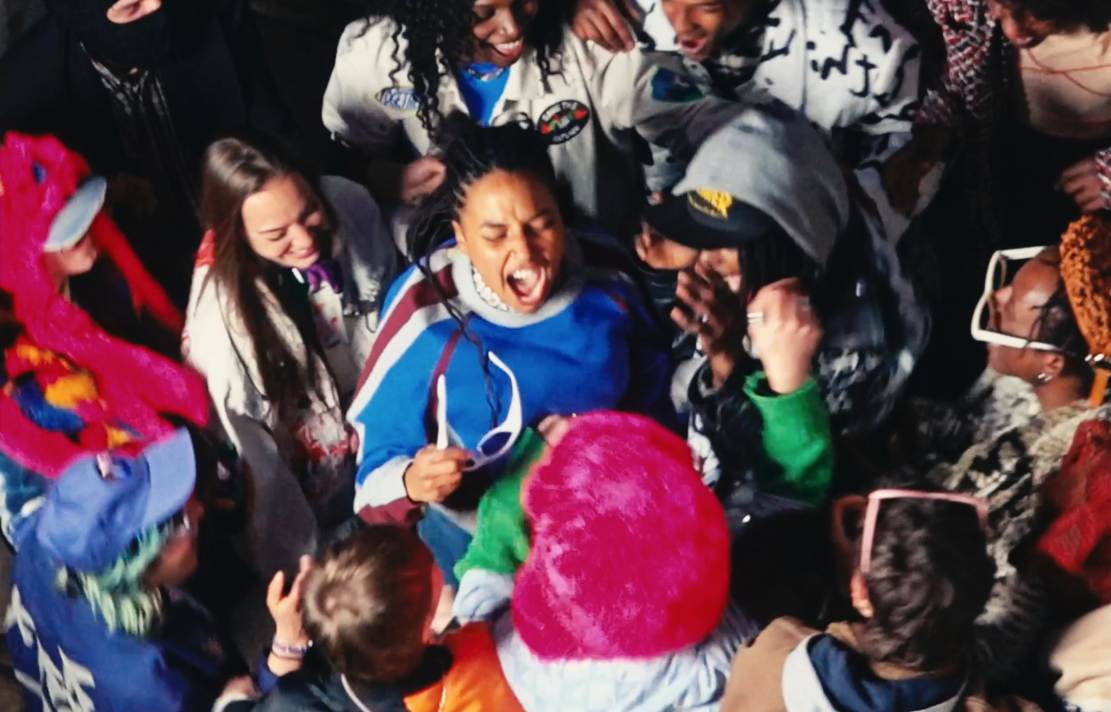 Subscribe to our Channel
and keep up to date with MAFF original content.
Playlists
Browse through our top picks
For altered states and good times.
Louisiana Channel is a non-profit web-TV channel based at the Louisiana Museum of Modern Art in Humlebaek, Denmark. We have a great admiration and love for their interviews of international artists, film makers, photographers, musicians, designers, architects and writers.
01

Mark Bradford Interview: Layers of Violence

"I pillage my own work. I tear it down and build it up in traces." Let us introduce you to American painter Mark Bradford, who doesn't use traditional paint but material "that has something to do with the social fabric of the times we live in." Instead of paint, Bradford uses liquefied paper, which shares similarities with paint. He uses billboard paper from the streets or building material from any building supply store. Instead of "looking in," which he finds to be typical of modernist painting, Bradford has chosen to "look out." Bradford feels that his way of working on canvasses is aggressive, even violent: "It's like tearing into the body. It's very physical. It's like if I just took my hand and reached in and pulled out the heart and then yanked it out." Mark Bradford (b. 1961) is an American painter. One of Bradford's concerns is improving society with his art as well as through a number of social projects. His work can be found in prominent international venues such as San Francisco Museum of Modern Art, REDCAT in Los Angeles and Saatchi Gallery in London. In 2014 Bradford was presented with the US Department of State's Medal of Arts. He lives and works in Los Angeles, California. Mark Bradford was interviewed by Marc-Christoph Wagner at his studio in Los Angeles, California in January 2016.

02

Ian Cheng: A Portal to Infinity

When reading the book 'The Origin of Consciousness in the Breakdown of the Bicameral Mind' (1976) by Julian Jaynes, Cheng was fascinated by its theory that people in ancient times didn't make conscious, reflected decisions, and that it wasn't until recently that we got what Cheng refers to as "the app of consciousness." This inspired Cheng to make the Emissary works: "I don't know if it's true, but it's certainly weird, and it definitely captured my imagination for making these works called 'Emissaries'." "Technology is maybe the one underlying force that forces us as human beings to consider what the container of a human being really is and how much it can stretch or where it will break." Cheng has always been very interested in artificial intelligence, and the live simulations were his opportunity to create his own model of the composition of the mind. The look of 'Emissaries' is inspired by the Japanese film director Hayao Miyazaki, where everything in the background, such as nature, is unique: "I wanted to fuse the disciplines of procedural generation with traditional 3D animation to make unique motion capture, to make unique 3D models, to make unique rocks, plants and animals as a way of replicating this sort of cartoonish nature." Ian Cheng (b. 1984) is an American artist known for his live simulations, which explore the nature of mutation and human behaviour. His simulations, commonly understood as "virtual ecosystems", are less about the wonders of new technologies than about the potential for these tools to realize ways of relating to a chaotic existence. Ian Cheng was interviewed by Kasper Bech Dyg at his studio in New York City in September 2017. The Emissary works was filmed at MoMA PS1.

03

David Shrigley

"You're on the right track if you're excited about what you're doing." British visual artist David Shrigley, known for his humorous spin on common situations, here advises his young colleagues to be open to learning from mistakes and stresses that being an artist "isn't for everybody." Interviewed by Christian Lund at Galleri Nicolai Wallner, Copenhagen in January 2016 in connection to his exhibition 'Coloured Works on Paper'.